The Website of Dr. Jared Salinsky – Orthopedic Surgeon
You are most likely visiting this website because you or a family member is experiencing discomfort and pain in the joints, typically the Shoulders, Knees, or Hips. Some of these physical ailments can be managed with conservative treatment. But how do you know? Here are important questions you have to ask: What is the correct diagnosis for my pain? What is the best treatment? An Orthopedic Surgeon with the powerful combination of Education, Certifications, and real life experience, can answer these questions to help you to feel physically better. Dr. Jared Salinsky is a Board-Certified Orthopedic Surgeon practicing Orthopedic Medicine at the Center for Bone and Joint Disease in Brooksville, FL, since 2005. Dr. Salinsky has many years of operation room experience and has successfully treated innumerable cases of patients.

ANNOUNCEMENTS! 
Dr. Christopher Lindberg joins the Center for Bone and Joint! 
NEW CBJD office to open in Lutz Florida. 
Bone Health Clinic and Post Fracture Prevention Program
---
Knee Replacement Surgery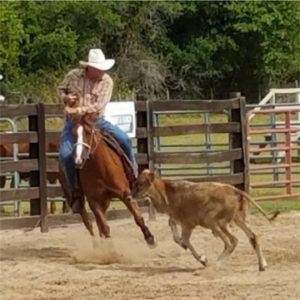 NOTE: A patient of Dr. Salinsky's returns to the rodeo after successful bi-lateral knee replacement surgery.

Total Knee Replacement Surgery (Total Knee Arthroplasty) is performed 600,000 times a year. As the American population ages, this number is expected to exceed 6 million by 2030. Note: Click HERE to read and interesting article on The Full Impact of Knee Replacement The procedure is typically done inpatient at the hospital.

READ MORE HERE
---
Salinsky Racing
Dr. Salinsky continues to follow his passion of car racing and is pleased to announce Salinsky Racing:
Series is – Continental Tire Sports Car Challenge
Team – Mini JCW
Dr. Salinsky would like to thank the following racing partners:
www.fuselenses.com – Main Sponsor
www.regenexxcayman.com – Associate Sponsor
www.bigassfans.com – Big Ass Fans
www.steady-returns.com – Steady Returns
www.certifiedmotorsllc.com – Certified Motors
www.chintrackdays.com – Chin Track Days
---
Keeping Bodies in Motion (727) 697-2200
 The main focus of Dr. Salinsky's practice has been "Keeping Bodies in Motion". He has developed this website to provide a great source of information for people experiencing mobility and range of motion (ROM) challenges. For example the article below, from Harvard Medical School discusses the impact on one's life when his or her mobility is restricted.

"Loss of mobility, which is common among older adults, has profound social, psychological, and physical consequences. "If you're unable to get out then you can't go shopping, you can't go out with your friends to eat dinner or go to the movies, and you become dependent on other people to get you places. So you become a recluse, you stay home, you get depressed. With immobilization comes incontinence, because you can't get to the bathroom, you can develop urinary infections, skin infections. The list goes on," says geriatrician Dr. Suzanne Salamon, an instructor at Harvard Medical School."
As you can see Orthopedic issues can negatively affect the quality of one's life. So it is important to have the correct diagnosis in order to develop the most effective treatment plan for your particular case. Innovations in Orthopedic medicine has produced additional less invasive surgical options for physicians and patients. Dr. Salinsky has developed a national reputation as a Shoulder Repair Expert with an emphasis on shoulder – decompression and rotator cuff repair. In addition he has produced positive results with the less invasive Knee treatments such as the uni knee / partial knee replacement. (benefits: home same day, less pain, less nausea, quicker recovery)
As you can see Dr. Jared Salinsky at the Center for Bone and Joint Disease possesses the skills and credentials to help you improve your quality of life. If you would like to set up an evaluation of your current Orthopedic situation feel free to contact our office today!
---
Surgical Locations
Here is a list of locations where Dr. Salinsky has surgical privileges: